California Western's Community Law Project Team Heroes Again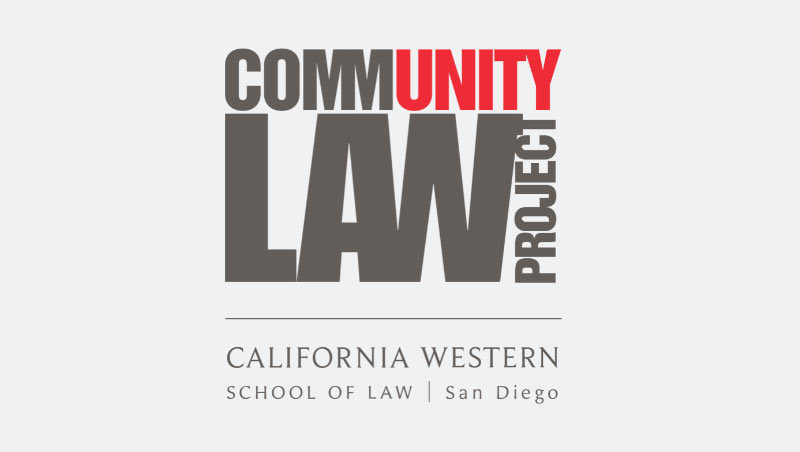 Note: the name of the client in this story has been changed to protect her privacy.
Not every profession gives you the opportunity to be a hero—but sometimes being a lawyer does. Students in California Western School of Law's (CWSL) Community Law Project (CLP) often get to experience this first-hand, helping those in our community who have nowhere left to turn or who don't even know what rights they have, whether they are immigrants, low-income employees, homeless, or otherwise disadvantaged.
When Cal Western student Andrea Martinez, now a 3L, met Leila at one of CLP's local clinics, she recognized that it was cases like these that had inspired her to join CLP. "I wanted to have an impact," says Andrea, "I wanted to change people's lives in some way." And here was Leila, an Iranian immigrant, who was bravely battling Stage 4 terminal breast cancer. And the worst of it was that she was doing it alone. With her family back in Iran, she was spending her last days without her loved ones by her side. Her sister had applied for an emergency visa, which had been repeatedly held up and then denied, because of the quotas placed on visas given to travelers from Iran.
After an exhausting, defeating search for a lawyer who could help her navigate the immigration code, Leila was brought to the Community Law Project by a well-meaning neighbor, hoping to find someone who could help. As part of CLP, students are given the opportunity to work with individuals in need and shadow attorneys who volunteer in the clinic, and that's when Andrea met Leila and "knew this would be one of those cases that would stick with me. One, because it was so emotional; despite what she was going through, she was so kind and patient. And two, because it's a case where the law just had so many hurdles that someone would have to go through. It was frustrating, because you see there are issues with the law, especially in immigration. And someone dealing with all of these health issues should be able to have a support system."
Ultimately, Leila was referred to Maria Chavez, a local immigration lawyer with Jacobs and Schlesinger, and long-time CLP volunteer, who was more than willing to take the case on pro bono, and was able to successfully secure Leila's sister's visa, allowing Leila to spend the rest of her days in the care and support of family that she deserves. Ms. Chavez says, "Working with CLP is an honor and a pleasure, because I get to help people like Leila and also help law students get hands-on experience in conducting consultations with potential clients. The need for quality legal services is so great and CLP helps to fill as much of that void as possible."
Andrea says that seeing a resolution like this is "heartwarming, because people don't always get the resolution they're seeking. You learn that that's just how the law is sometimes. And this case proved that change can be made."
As Andrea looks forward to her career, she knows she has also been changed for the better: "In CLP, you learn empathy and patience. And you learn the importance of pro bono work, which I think should be a requirement to become an attorney. Because a lot of people don't have the resources to get a big shot lawyer, and they deserve justice, too." Drawing on her CLP experience, Andrea intends to become an employment lawyer, to continue protecting vulnerable individuals in our society.
Even after participating with the clinic for two trimesters, Andrea has stayed on as a Student Fellow, working to develop a client outreach system, so that the clinic can track clients after they leave and see whether and what resolutions they receive. Andrea saw a need and sought to address it, since students often leave a CLP clinic session without knowing what happens to the clients that they become emotionally invested in. Andrea says, "You're left thinking, I hope they find someone to advocate for them. With this new system, we'll be able to get the closure that's been missing."
It's stories and students like these that make California Western more than just a law school.