Upper Division Curriculum
Select from a wide variety of courses—an excellent opportunity to explore areas that interest you.
Required and Recommended Courses
It is important to plan in advance, as course availability can change from year to year.
In addition to the requirements below, students must also complete 11 units of EXP coursework and complete a Scholarly Writing Requirement. Please review Academic Policy section 2.01 for additional information.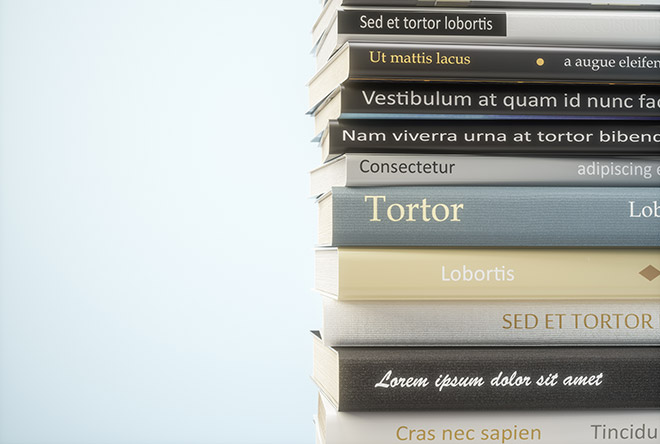 Required Courses for Graduation
Constitutional Law I (3 units)

Criminal Procedure I (3 units)

Evidence (4 units)

Legal Scholarship Training Seminar (0 units)

STEPPS (4 units in either the fall or spring of the 2L year)

Torts II (3 units)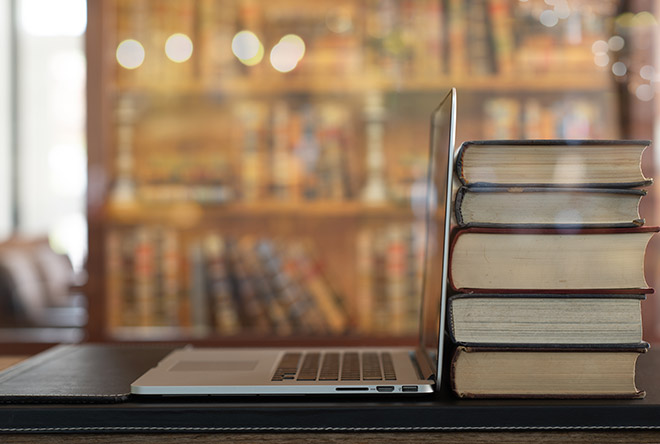 Recommended Courses
Business Organizations (4 units)
Community Property (3 units)
Constitutional Law II (3 units)
Remedies (3 units)
Trusts & Estates (3 units)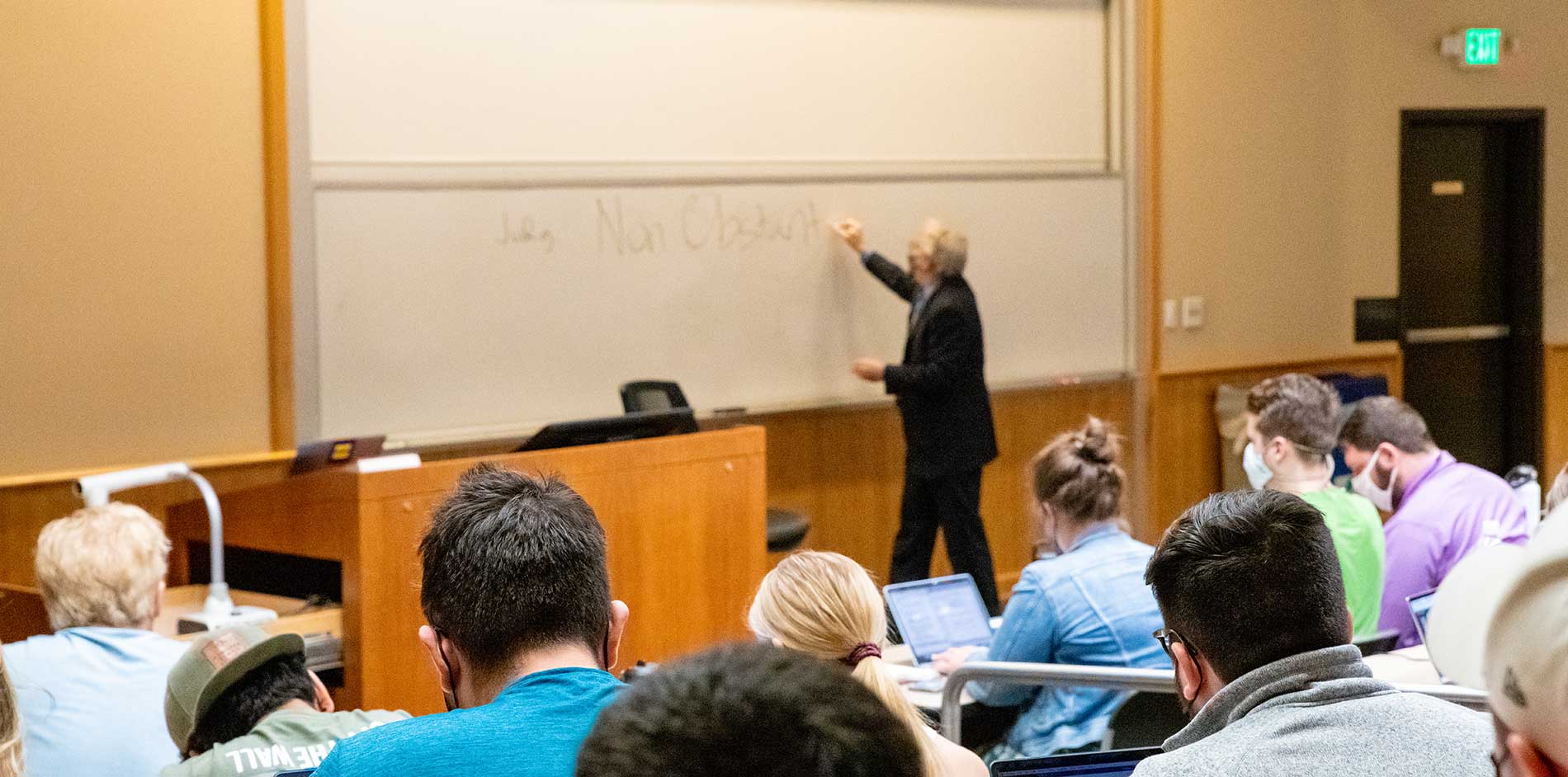 ---
Electives
The following are electives listed by general category. In some cases, the same elective may fall under more than one category, when relevant. Please remember that not all elective courses are offered every year.
Advocacy and Dispute Resolution
Advanced Criminal Defense
Alternative Dispute Resolution
Advanced Negotiation
Advanced Prosecution Function
California Innocence Project I and II
Mediation for Lawyers
Trial Practice
Constitutional Law and Civil Rights
Administrative Law
Constitutional Law II
Current Issues in Constitutional Law
Family Law
Wrongful Convictions
Corporate and Business Law
Advanced Negotiation
Alternative Dispute Resolution
Bankruptcy
Business Organizations (Corporations)
Consumer Law
Corporate Finance
Deal Litigation
Entrepreneurship Law and Ethics
Employee Benefit Law
Employment Discrimination
Employment Law
Federal Income Tax
Internet & Social Media Law
Labor Law
Law and Economics
Legal Drafting
Licensing
Mediation
Patent Law
Patent Preparation and Prosecution
Privacy Law
Remedies
Sales
Secured Transactions
Securities Regulation
Trademark Law
White Collar Crime
Entertainment and Sports Law
Advanced Negotiation
Alternative Dispute Resolution
Copyright Law
Contract Drafting
Entertainment Law
Labor Law
Legal Drafting
Mediation for Lawyers
Motion Picture Contract Drafting
Sports Law
Trademark Law
Family Law
Children and the Law
Child Welfare Law & Policy
Community Property
Domestic Violence Seminar
Family Law
Juvenile Justice
Trusts and Estates
Women and Immigration Law
Health Law
Bioethics Seminar
Biotechnology Seminar
FDA Law
Food Law
Health Law and Policy
Marijuana and the Law
Medical Malpractice Litigation
Mental Health Law
International and Comparative Law
Asylum and Refugee Law
Comparative Law
Federal Crimes
Human Rights Law
Immigration Law
International and Foreign Legal Research
International Business Transactions
International Law
Women and Immigration Law
Real Estate Law
Administrative Law
Alternative Dispute Resolution
Commercial Real Estate Transactions
Community Property
Contract Drafting
Estate and Gift Tax
Land Use Regulation
Legal Drafting
Mediation for Lawyers
Negotiation
Secured Transactions
Trusts and Estates
Special Interest Electives
Advanced Legal Research
Art Law
California Sentencing Seminar
Criminal Law Theory: Selected Topics
Forensic Evidence
Gender, Power, Law, and Leadership
Insurance Law and Litigation
Jurisprudence: Selected Topics
Law and Ethics of Big Data
Law & Lawyers in the Pandemic
Law Office Technology
Prison Law