Knowing how you will pay for law school is integral to choosing the right place for you, and scholarships are a vital part of this process. We offer a variety of scholarships, in addition to student loans, work-study, and other financial aid opportunities, to help make California Western an affordable option.
All admitted students are reviewed for scholarship eligibility, and awards range from partial to full tuition coverage. Most do not require an additional application. Some of our first-year scholarships include:
Justice Anthony Kennedy Scholarship Program
California Western Admissions Scholarship
Dean's Honor Scholarship
Once you complete your first year, you may be invited to apply for other law school scholarships to help defray the cost of attending. For our second and third-year students, scholarships include:
Academic Merit Scholarships
Dean's Community Service & Leadership Scholarship
Walid Taleb Memorial Scholarship
More than financial support
Not only are scholarships a crucial piece in helping pay for school, they also introduce you to a broader community. Once you receive a scholarship, you are part of a broader network of recipients who can help you reach your goals.
The award means more than just the immediate financial support I have received. For me, this support means others believe in me and it gives me more reason to keep going.
Cristal Ruiz
San Diego La Raza Lawyers Association scholarship recipient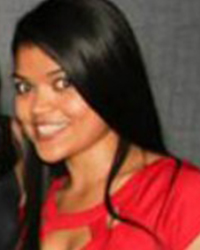 External Scholarships
Our financial aid team regularly receives information about law school scholarships that are supported by external foundations, nonprofits, law firms, and networking groups. Find them here.
---
Scholarship Policies
These scholarship policies govern most entering and upper-division scholarships. However, students' specific scholarship terms are governed by their scholarship award letters.
In order to be eligible for a scholarship in the third year, students must have: 1) completed the second year in three or fewer trimesters, and 2) taken during their second year at least four required or California bar-tested courses - each course having at least three or more credits (not including STEPPS).
If students are found guilty of an honor code violation, scholarships may be revoked and may not be reinstated.
Scholarships only apply toward classes taken at CWSL.