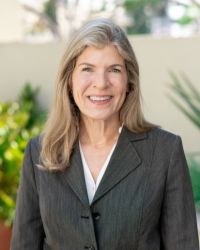 Allison D. Cato
Legal Writing Professor

Biography
Until May 2008, Professor Cato was a trial attorney with Procopio, Cory, Hargreaves & Savitch LLP, where she practiced in the areas of business and real estate litigation and garnered extensive experience litigating cases in both federal and state court. She is experienced in handling both jury and bench trials, as well as binding arbitrations.
Professor Cato graduated magna cum laude with a bachelor of arts degree in international relations and print journalism from the University of Southern California in 1988. She received her law degree from the University of Southern California Law Center and was admitted to practice law in California in 1991.
Professor Cato is also admitted to practice before the federal courts in the Southern and Central Districts of California, as well as before the Ninth Circuit Court of Appeal.
J.D. University of Southern California Law Center
B.A. University of Southern California [magna cum laude]
Legal Skills I and II
Clinical Externship Seminar
Allison D. Cato, Critical Success Factors: Control and Thorough Preparation, in Inside the Minds, Courtroom Strategies: Leading Lawyers on Preparing for a Case, Arguing Before a Jury and Questioning Witnesses (Thomson Reuters/Aspatore 2008).