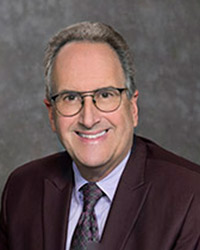 Glenn C. Smith
Professor of Law
Visiting Professor of Political Science University of California San Diego
Guest Lecturer OSHER Lifelong Learning Institutes
UCSD & San Diego State University

Biography
Professor Smith's background reflects a continuous interest in "the intersection of law, government, and politics." As an undergraduate at George Washington and a Root-Tilden Scholar at New York University, he pursued this interest in the classroom and through internships with a national political party and two members of Congress. After law school Smith served as a legal counsel to the U.S. Senate Governmental Affairs Committee. A past Chair of the Section on Legislation of the Association of American Law Schools, he participates frequently in media interviews and public affairs programs about constitutional controversies and the Supreme Court. He has published articles on free speech issues involved in medical research, privacy concerns posed by emerging telecommunication technologies, and on the proper interpretation of federal statutes. His articles, in the University of Colorado Law Review and in symposia sponsored by the California Western Law Review, propose systemic reforms and new judicial approaches to improve the interpretation of legislation passed by voter initiative.
Smith is the creator of an innovative "Current Issues in Constitutional Law" seminar in which law students learn about the Supreme Court by role-playing as lawyers arguing before it and current justices. Smith's commitment to promote public understanding about the Constitution and the American legal and governmental systems leads him regularly to teach courses, gives presentations and participate in media interviews for non-lawyers. He authored and voiced 39 "Constitutional Context" podcasts, posted on several podcast platforms by the OSHER Lifelong Learning Institute at San Diego State University. Along with a California Western alumnus, Smith is the principal co-author of a "Dummies book" on Constitutional Law.
LL.M. Georgetown University [Institute for Public Interest Representation]
J.D. New York University [Root-Tilden Scholar; Order of the Coif]
B.A. George Washington University [valedictorian, interdisciplinary public affairs]
Constitutional Law I & II
Current Issues in Constitutional Law;
previously taught Administrative & Legislative Law,
Introduction to the Study and Practice of Law (Summer Enrichment program)
Books
Glenn C. Smith & Patricia Fusco, Constitutional Law for Dummies (John Wiley & Sons, Inc. 2011)
Law Review Articles
More D (Deliberation) for California's DD (Direct Democracy): Enhancing Voter Understanding and Promoting Deliberation Through Streamlined Notice-and-Comment Procedures, 48

Cal. W. L. Rev.

1 (2011).
Glenn C. Smith & Brendan Bailey, Legislative Reform of California's Direct Democracy: A Field Guide to Recent Efforts, 47

Cal. W. L. Rev

. 259 (2011).
Solving the 'Initiatory Construction' Puzzle (and Improving Direct Democracy) by Appropriate Refocusing on Sponsor Intent, 78

U. Colo. L. Rev

. 257 (2007).
Commentaries in JURIST (nationwide online legal news & commentary service, in collaboration with the University of Pittsburg Law School)
Obamacare's Still Standing – Thanks to Standing! (7/ 14/ 2021)
Where Were the Real "Conservatives" When We Really Needed Them? (10/26/2020; criticizing Senate rush to fill Ginsburg vacancy)
In Significant DACA-Rescission Ruling, Chief Justice Roberts Again "Threads the Needle" (7/7/2020)
"Surprising" Supreme Court Win for Gay and Transgender Employees Isn't Ultimately Surprising--And That's the Point (6/25/2020)
Wisconsin's Supreme Court COVID-Order Invalidation is Both Less Than, and Exactly What, Meets the Eye (6/4/2020)
Census and Sensibility (7/23/2019)
Legal Analyes in Los Angeles Daily Journal (largest-circulation journal serving California lawyers and other professionals)
Legal Analyses in Los Angeles Daily Journal (largest-circulation journal serving California lawyers and other professionals)
Supreme Court Gun Case Could Cause Seismic Shifts (5/ 17/2021)
Gun Control Comes To The Supreme Court: May Be Major (But Maybe Not…) (12/1/2019)
An Ultimately Underwhelming "Peace Cross" Decision (6/29/2019)
Myriad Potential Outcomes in Same-Sex-Marriage Cases,

L.A. Daily J.

(Mar. 2013).
March Madness – U.S. Supreme Court Style (preview of Obamacare oral arguments and Court options),

L.A. Daily Journal

(Mar. 2012).
Making California's Initiative Process More Deliberative,

L.A. Daily Journal

(Oct. 2011).
Viewing Citizens United at 30,000 Feet,

L.A. Daily Journal

(Feb. 2010).
Obamacare's Day in Court: A Mandate for Judicial Restraint,

San Diego Union Tribune

(Mar. 28, 2012),
A Temporary Detour on the Road to Marriage Equality,

San Diego Union Tribune

(May 28, 2009),
Can a Simple Majority Change our Supreme Law? ,

San Diego Union Tribune

(Mar. 5, 2009),
Commentaries in General-Circulation Periodicals
There is No Better Way to Honor the Legacy of Ruth Bader Ginsburg than to Honor Her Law Request:

San Diego Union-Tribune

(9/25/2020)
The Justices Hand Down a (mostly) common sense decision on Census, THE HILL (6/29/2019)
The Supreme Court has to now save itself from the partisan taint,

Los Angeles Times

(10/6/2018)
Why Justice Kennedy was the Key Moderator on Supreme Court,

San Diego Union-Tribune

(7/13/2018)
Let 'So-called judges' Work in Peace",

Los Angeles Times

(4/ 26/ 2017) (criticizing Trump Administration for disparaging judicial independence)